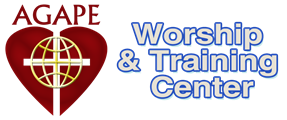 Agape Worship Center & Training Institute, Inc.
Bible Institute Certificate of License and Certificate of Ordination Program
(This is a short course for non-degree seeking students)
The Agape Worship Center and Training Institute (AWCTI), Bible Institute is a short-course certificate program designed for Christians who desire intensive training in Biblical Studies.  The program is designed for lay individual and ministers who desire to be licensed and or ordained in the ministry for God's service.  When students complete a program, they will receive a Certificate of License or a Certificate of Ordination from AWCTI.   The training will consist of the following:
Short Course's and Seminar Programs to establish the educational ministry of the Church for equipping of the saints for ministry. 
There will be two programs offered; a Certificate of License (a six-short course program) and a Certificate of Ordination (a twelve-short course program).
Ordination curriculum materials and lecture notes for all twelve courses.
This program will strengthen the student's ability to interpret Scripture and study the Bible with depth and insight.
After course completion the student will be able to hone expertise of old and new Testament, gain a sound introduction of Evangelism and Discipleship as well as Church leadership and administration.
Application Fee (one-time fee) $30 due before the start of the program.
Tuition ($100) due at the start of the program.
Certificate of License fee ($100) due at the end of the six-course completion.
Certificate of Ordination fee ($100) due at the end of the twelve-course completion.
Note:  The Certificate of License and the Certificate of Ordination require an annual renewal fee of $100.  The student must take at least one short-course (CEU) each year to renew their certificate.
For more information regarding the Bible Institute:
Contact:   Dr. Gaddis J. Faulcon and Pastor Jeanette Faulcon at
Email: gaddisfaulcon@embarqmail.com or jeanettefaulcon@embarqmail.com
Or by phone: (919) 691-0465      (919) 691-3464
Send your completed application to Dr. Gaddis and Jeanette Faulcon at:
Dr. Gaddis & Jeanette Faulcon
Agape Worship Center and Training Institute, Inc.
P.O. Box
Creedmoor, NC  27522
AGAPE WORSHIP CENTER & TRAINING INSTITUTE, INC.,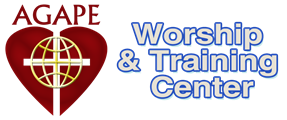 Agape Worship center & Training Institute was founded by Dr. Gaddis & Jeanette Faulcon on November 7, 2004 as directed by the Holy Spirit
Worship on Sundays at 10AM
Bible Study on Thursdays at 7PM