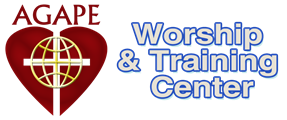 Rev. Dr. Gaddis Faulcon is an ordained and licensed minister.  He is the pastor and founder of Agape Worship Center & Training Institute in Creedmoor, NC.

  Dr. Faulcon is Dean of the College of Graduate and Professional Studies at Shaw University.  He is also the Faculty Athletic Representative (FAR) at Shaw University, a position he has held since August, 2006.  He was Chair of the Department of Allied Health at Shaw University from 2003 to August 8, 2008, and he had also been a faculty member there from 1998 to 2007.  Previously, he was Vice President for Student Affairs at Saint Augustine College (1994-1996), Assistant Vice President for Student Affairs & Special Projects at Saint Augustine's College (1985-1993), and Assistant Director Northeastern North Carolina Tomorrow, Inc at Elizabeth City State University (1984-1985).

  Dr. Faulcon was born in Oxford, NC.  He holds degrees from Saint Augustine's College (B.S., 1974), North Carolina State University (MRR/MPA., 1981), and North Carolina State University (Ed.D. 1994).

  He is the founder of Winning Generation Education & Training Institute, an organization that focuses on providing personal and organizational development consulting services.   Dr. Faulcon's consulting practice shares his many years of experience in studying the issues of retention and recruitment of minority students and faculty. He is also an expert on providing solutions to higher education institutions toward narrowing the achievement gap between minorities and others.  He is the author of a book, A Winning Generation.

  His current scholarly interests focus on smoking cessation and other health and wellness related issues i.e., physical fitness.  He has received grants from the American Cancer Society.  Dr. Faulcon has presented numerous papers and lectures.

  He has received the Garner Road Young Men's Christian Association Award, The Prezell R. Robinson Award, Most Outstanding Layman Award, Saint Augustine College Reserve Officer Training Award (ROTC), Saint Augustine's College Administrator of the Year Award, Saint Augustine's College Layman League Citation for Service Award, and Shaw University's African American Image Award.

  Gaddis and his wife, Jeanette, have been married for 38 years.  Their older daughter, Tina, is a producer with the Andy Stanley Ministry, Atlanta Georgia.  She is married to Samuel Dula and they have one son, Myles.   Their younger daughter, Rukel, is employed by a building firm in Atlanta Georgia.  Rukel was recently married to Reggie Walters.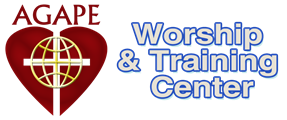 Agape Worship center & Training Institute was founded by Dr. Gaddis & Jeanette Faulcon on November 7, 2004 as directed by the Holy Spirit
Worship on Sundays at 10AM
Bible Study on Thursdays at 7PM