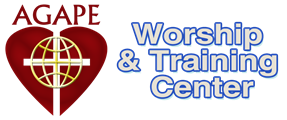 Dr. Gaddis & Jeanette Faulcon have been married for thirty-five years. They have two children, Tina Dula and Rukel Faulcon. They have one Son-in-Law, Samuel Dula, who is a youth pastor.
Agape Worship center & Training Institute was founded by Dr. Gaddis & Jeanette Faulcon on November 7, 2004 as directed by the Holy Spirit
To create environments where God's people can reach their full potential to influence others to Jesus Christ
Agape Worship Center & Training Institute is committed to teaching training and developing those who desire to grow in the wisdom and knowledge of God's Word. We emphasize discipleship and studying the Bible in order that believers may lead others to an intimate relationship with God.
We are creating environments to build strong families, communities, and churches. We are promoting a diverse worship center where all races may come together and develop a representation for the pattern of God's Kingdom.
We are one body in Christ!
We believe that Jesus Christ is the Son of God
We believe in the Bible and the Trinity
We believe in the Baptism of the Holy Spirit
We believe that Jesus died for our sins
We believe in the Resurrection
We believe that the Bible is the inspired Word of God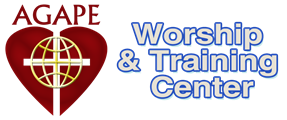 Agape Worship center & Training Institute was founded by Dr. Gaddis & Jeanette Faulcon on November 7, 2004 as directed by the Holy Spirit
Worship on Sundays at 10AM
Bible Study on Thursdays at 7PM